Slim fit and easy to install
A flush fit to the wall
Blends effortlessly with any interior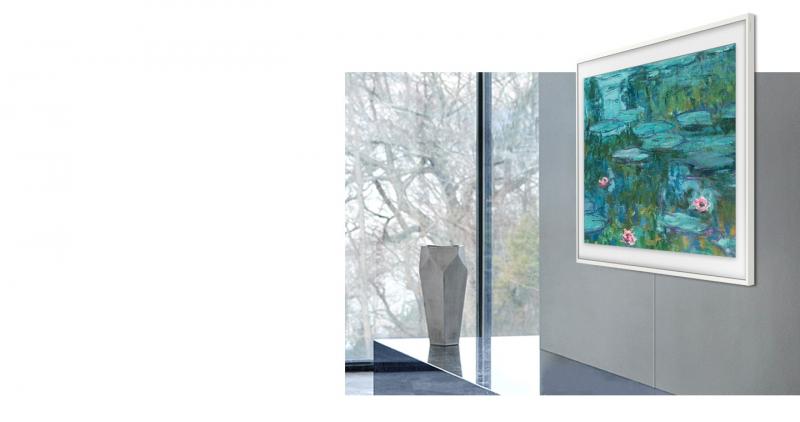 Slim fit and easy to install
Slim Fit Wall-Mount
Made for Samsung TVs, the Slim Fit Wall Mount makes your TVflush against the wall for a minimalist look that blends seamlesslyinto any interior.

A flush fit with the wall
With our specially designed Slim Fit Wall Mount, your TV stays extra tight against the wall, leaving only an ultra slim gap between the TV and wall so your interior and viewing experience are both distraction-free.
How close is close?
Samsung conventional wall mounts leave a TV-to-wall gap of 25 mm or more. What about Samsung TVs?- 7.5 mm with Samsung QLED Q900 and Crystal UHD AU8000- 3 mm with Samsung The Frame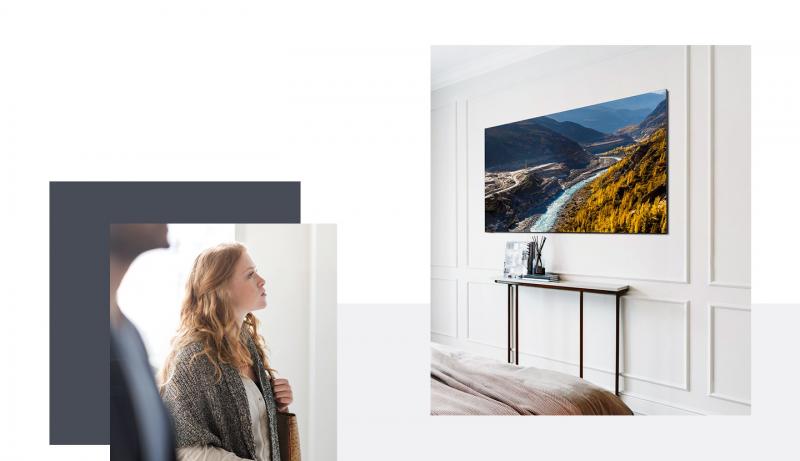 Blends effortlessly with any interior
Our space-enhancing Slim Fit Wall Mount gives your home a modern minimalist look.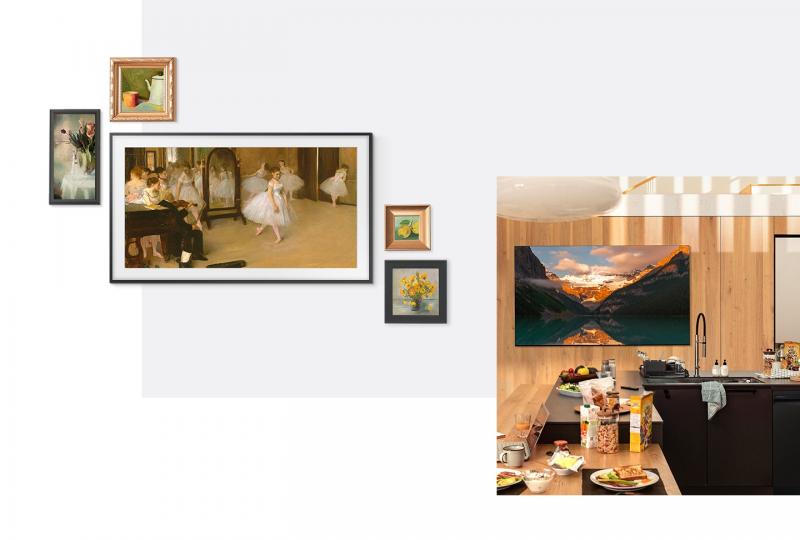 Complements any space elegantly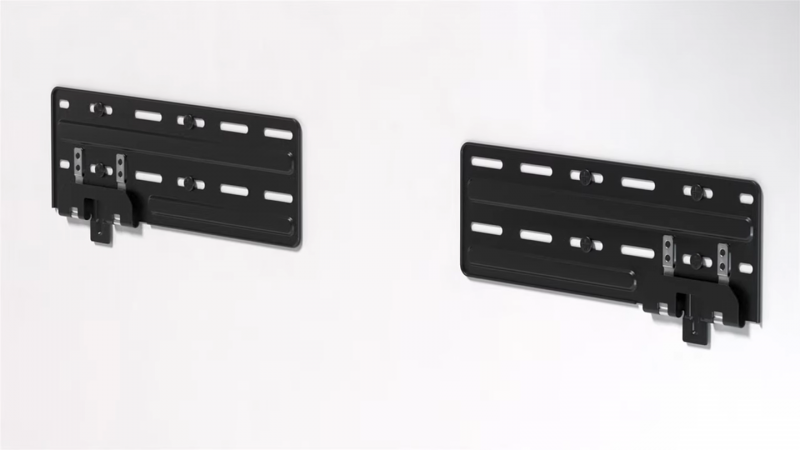 Installation simplified
It's now easy to mount your TV on the wall by yourself. Follow these simple steps. To get started, find an open space to safely place your TV with the screen side facing down.

How to center your TV
Once your TV is wall-mounted with The Slim Fit Wall-Mount, its swivel bracket will allow you to rotate the angle of your TV up to an additional 10-15 degrees.
Get rid of messy wires once and for all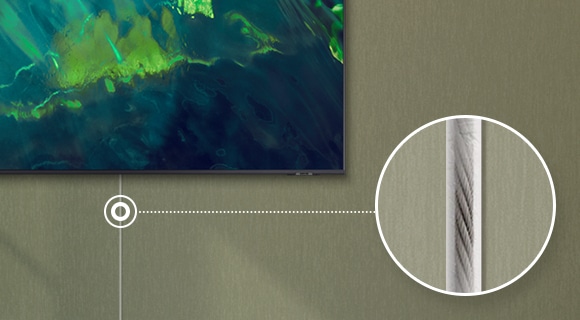 Essential for a clean look
One Invisible Connection
No more unsightly wires. Samsung One Invisible Connection connects your devices to your Samsung TV through a single, near invisible cable, eliminating cable clutter.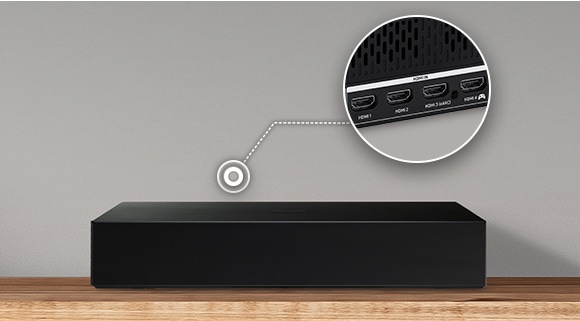 All-in-one connection solution
One Connect Box
External devices no longer have to be placed directly next to your TV. Instead, connect them to the 'One Connect Box' included with your Samsung TV and give yourself the freedom to store your external devices away from the TV and out of sight
Specification
Distance From The Wall
Min 7.5mm, Max 53mm
Number of Hole on The Wall
8
Swivel
No
Tilt
No
Vertical Installation
No
Safety Lock
No
Material
Steel
Safe Working Load
60 kg
Compatibility
Compatible Model
Y21 QLED (exc. Q80), AU8000~Q900A
Inch
43"~85"
Dimension
Package (WxHxD)
382 x 312 x 52 mm
Weight
Set
1.1 kg
Package
1.8 kg
Accessory
Quick Guide
Yes
Screw
Yes
Powered by Apex eCommerce Global Retail Operating Systems with Product Catalog