24" Samsung Gas Cooktop With Powerful Burners - NA24T4230FS
Compact yet powerful small space solution
Edge to edge design cast iron grates
Sealed burners for easy clean up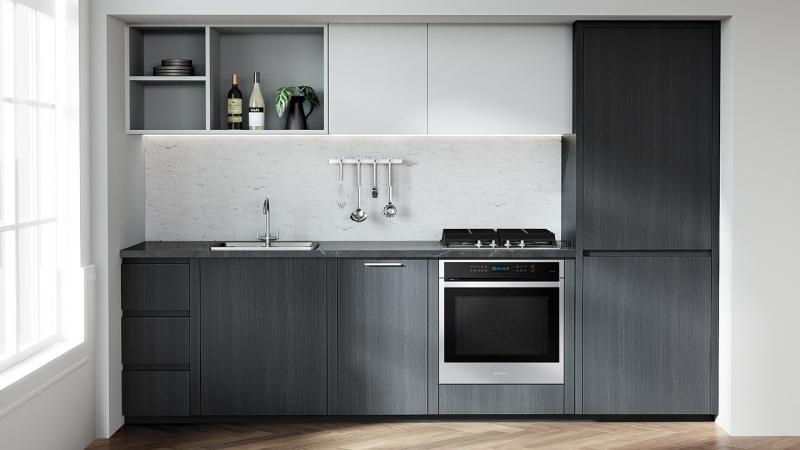 Compact and stylish
Small Space Solution
Enjoy exceptional cooking power even in a compact kitchen space. The 24" cooktop is engineered to suit the needs of modern living, and perfectly complements the Samsung 24" oven to create a truly premium look.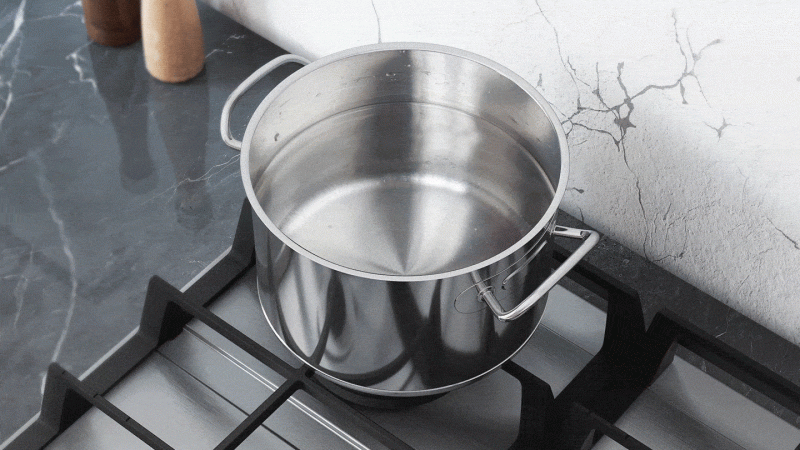 Cook Faster
Powerful Burner
Cook faster and maximize the flavour and texture of your food with a Powerful Burner. By combining three concentric rings of flame into one large burner, it produces instantaneous and intensive heat. It's ideal for woks and large pans or rapid cooking, like stir-frying, sautéing and searing.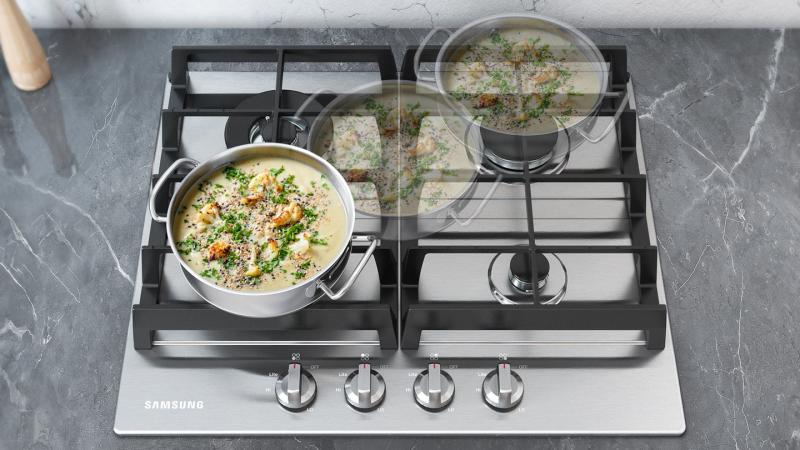 Edge to Edge Design
Cast Iron Grates
The edge to edge cast iron grates lets you move your cookware easily across the seamless rails. They're also removable and dishwasher safe for easy cleaning.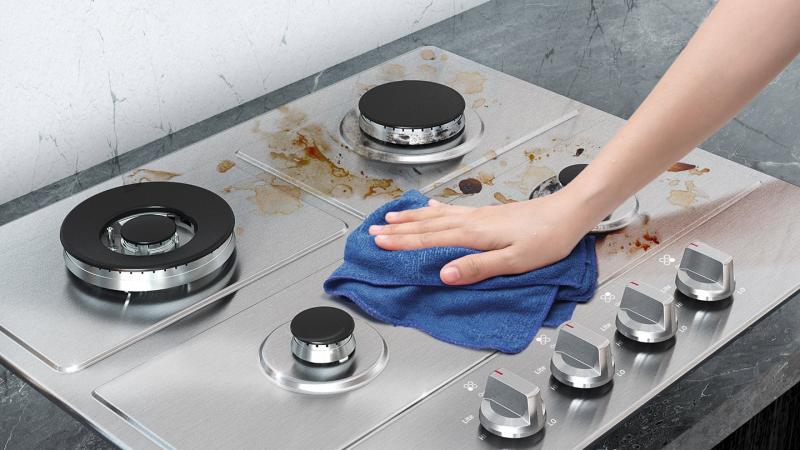 Easy Clean Up
Sealed Burners
Sealed burners prevent liquids and food from spilling into the burner, for easy cleanup.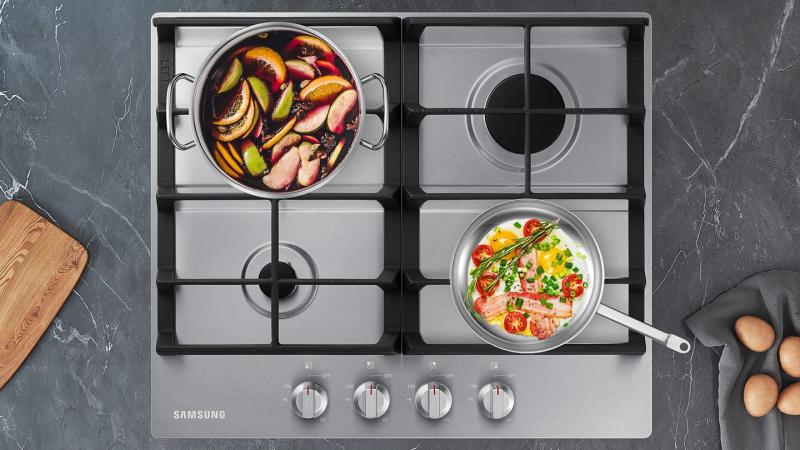 Accommodate more dishes
4 Powerful Burners
Cook different types of food quickly and efficiently with four powerful burners, allowing you to prepare multiple dishes using a variety of cookware –from sauté pans to pasta pots, all at once.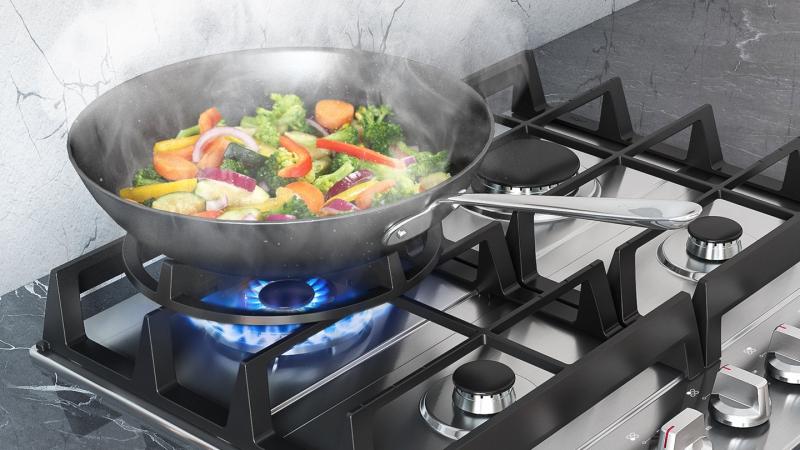 Stir-fry fast
Wok grate
Stir-fry more efficiently and safely using a Wok Grate. Its circular design fits snugly around the burner, so your wok or other large pans won't wobble or accidentally tip over. And they are in the right place to spread the heat quickly and evenly and create delicious stir-fried food.
Materials/Finishes
Model Type Install
24 inch built-in gas cooktop
Control Method
Knobs
Power/Ratings
Total Power
NG: 33000BTULPG: 30500 BTU
Burner - Left Front
NG: 5000 BTULPG: 5000 BTU
Burner - Left Rear
NG: 12500 BTULPG: 11500 BTU
Burner - Right Front
NG: 5000 BTULPG: 5000 BTU
Burner - Right Rear
NG: 10500 BTULPG: 9000 BTU
Power Supply
120V/60Hz, 15A
Features
Grate
Cast Iron (2pcs)
Surface
Stainless
COOKTOP
Number of Burner
4 EA
Fuel Type
NG / LP
Accessories
WOK grate
Yes
Griddle
No
LP Conversion Kit
Yes
Smart
WiFi Embedded
No
Auto Connectivity (with Hood)
No
Weights/Dimensions
Package (WxHxD)
692 x 581 x 190 mm
Cutout (WxHxD)
560 x 51 x 480 mm
Net (WxHxD)
600 x 510 x 114 mm
Weight (Gross)
15.8 kg
Weight (Net)
13.4 kg
Loading Quantity (20/40ft)
324/720/40HQ 780
Powered by Apex eCommerce Global Retail Operating Systems with Product Catalog