Sony 7.1.2ch Dolby Atmos DTS:X Soundbar - HTA7000

FREE DELIVERY IN THE GTA

PAY ON DELIVERY




30 DAY PRICE GUARANTEE

1 YEAR MANUFACTURES WARRANTY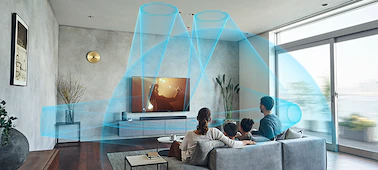 Supreme surround sound from our flagship soundbar
The HT-A7000 has 7.1.2 channels, two up-firing speakers for overhead sound, two beam tweeters and five front speakers for wider surround and a built-in dual subwoofer for deep bass. With Vertical Surround Engine and S-Force PRO Front Surround, HT-A7000 creates virtual surround sound that comes from all around you so you can fully enjoy the thrill of Dolby Atmos and DTS:X.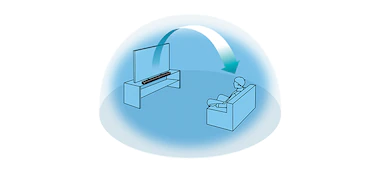 Experience sound from above
Thanks to Sony's virtual surround technology, the soundbar can position sound in vertical space—so you can experience 3D audio without the need for in-ceiling speakers. As well as Dolby Atmos and DTS:X, Vertical Surround Engine lends a more realistic, multi-dimensional sound to other formats, too.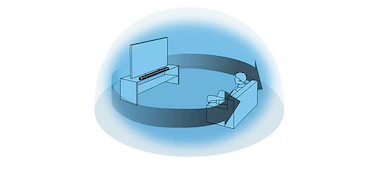 Surround made simple
Using front speakers only, Sony's unique digital sound field processing technology virtually reproduces the surround sound field, with audio coming at you from both sides. You can enjoy rich, cinematic surround sound without cluttering your living space.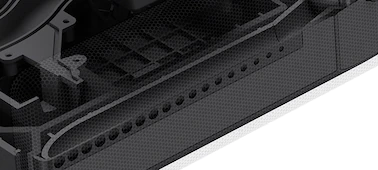 Beam tweeters
Bounce sound off the side walls and expand surround sound to give you an immersive experience that goes beyond the size of your TV. Combines with S-Force PRO Front Surround for even wider surround sound.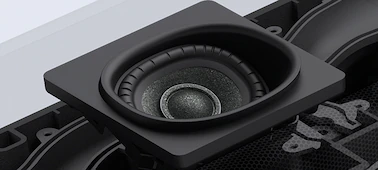 Up-firing speakers
Reflect sound off the ceiling for immersive overhead audio. Combines with Vertical Surround Engine to give you an even more atmospheric overhead sound experience.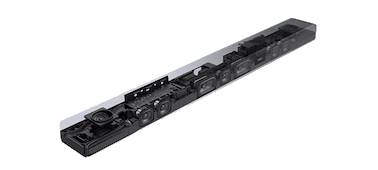 Sophisticated speaker technology
Sit back and enjoy room-filling acoustics with two up-firing speakers for overhead sound, two beam tweeters and five front speakers for wider surround, plus a subwoofer for deep bass.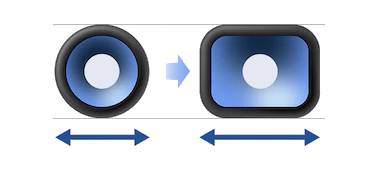 X-Balanced Speaker Unit
The up-firing speakers, built-in subwoofer and front speaker feature an X-Balanced Speaker Unit. The unique rectangular shape of these speakers maximizes the diaphragm area for more punchy bass. It also reduces driver excursion while maintaining sound pressure, resulting in less distortion and greater vocal clarity.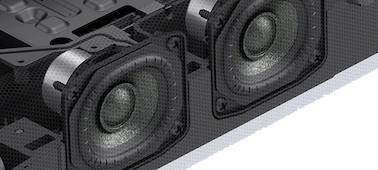 Front speakers
Provide high-quality sound with less distortion and high vocal clarity from an X-Balanced Speaker Unit.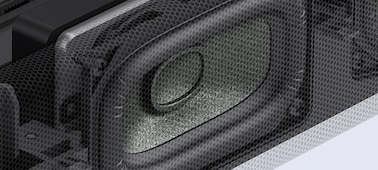 Built-in dual subwoofer
Delivers high sound pressure for clear, deep bass. This has been achieved by expanding the area of the diaphragm and the size of the subwoofer (X-Balanced Speaker Unit).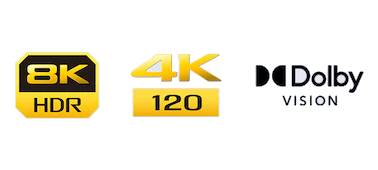 Movies and games feel so real
See vivid scenes full of real-life colour and depth. All of the original picture quality is preserved when played through the HT-A7000 soundbar so you'll be completely immersed in movies. Gaming is also much more thrilling and realistic as HT-A7000 supports latest formats.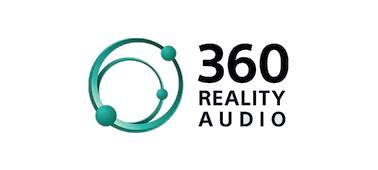 Immerse yourself in supreme music quality
Enjoy music the way the artists truly intended with High-Resolution Audio for crystal-clear precision. Or discover a new way of listening with 360 Reality Audio, for a truly immersive live concert or studio session experience. With the HT-A7000, your music comes to life like never before.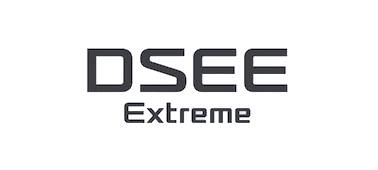 Real-time restoration of all your compressed files
Using Edge-AI (Artificial Intelligence), DSEE Extreme (Digital Sound Enhancement Engine) upscales compressed digital music files in real time. Dynamically recognizing instrumentation, musical genres and individual elements of each song, such as vocals or interludes, it restores the high-range sound lost in compression for a richer, more complete listening experience.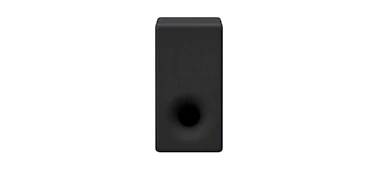 SA-SW3 optional subwoofer
200W of sound from a compact bass reflex subwoofer with a 160mm driver.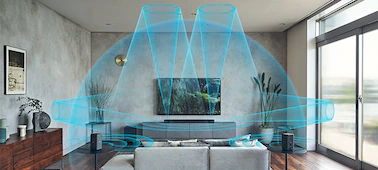 Go deeper with an optional subwoofer and rear speakers
For even deeper bass, add an optional wireless subwoofer. Having two types of subwoofer allows the built-in subwoofer in the HT-A7000 to handle bass and vocals with the optional wireless subwoofer focusing on low range sound. For even more cinematic thrills with sound directly behind you, add our optional SA-RS3S wireless rear speakers.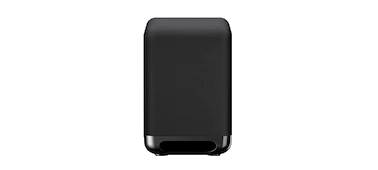 SA-SW5 optional subwoofer
300W of deep, rich bass from a 180mm driver with passive radiator.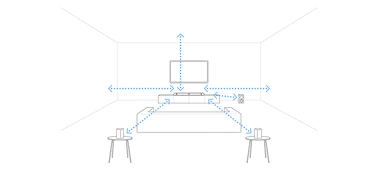 Sound Field Optimization
No need to precisely place speakers. The HT-A7000 with built-in microphones does it all for you, intelligently measuring the position of each speaker, vertically and horizontally, and optimizing sound to your room. The HT-A7000 lets you enjoy Sound Field Optimization with or without optional speakers. Activate from initial settings or the home menu.
Best with Sony TVs
Paired with BRAVIA TV, the HT-A7000 brings you an immersive audio-visual experience with our best picture and sound quality. It's the perfect soundbar for BRAVIA.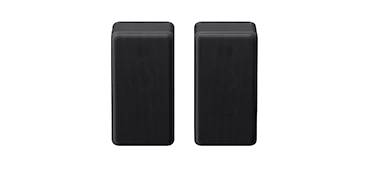 SA-RS3S optional rear speakers
Total 100W of wider surround sound with wall-mount capability.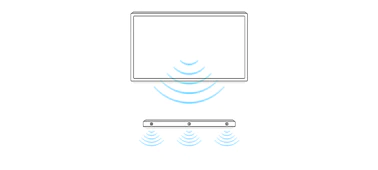 Even more immersion with Acoustic Center Sync
When connected to a BRAVIA TV with Acoustic Center Sync using the supplied cable, both the soundbar and the TV become the centre speaker in your home theatre system.1 This enables sound to precisely match what's on the screen for a truly immersive experience.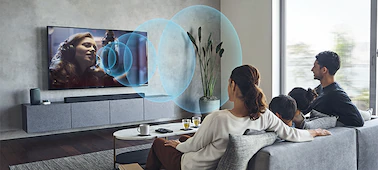 Sound perfectly matches action
With Acoustic Center Sync, you'll hear dialogue from exactly where the character is standing in the scene. Action and sound are precisely aligned so your viewing becomes much more immersive.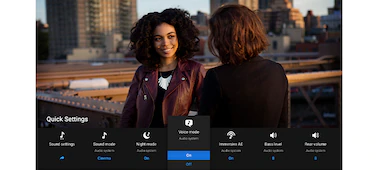 Effortless control with BRAVIA TVs
With an integrated UI, home theatre system settings automatically appear on the BRAVIA TV Quick Settings menu for easy control of sound modes, sound field and volume.2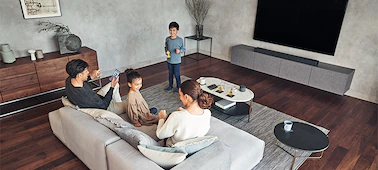 Enjoy music with the whole family
Easily access popular music services like Spotify and stream all your favourite albums and playlists using Chromecast or Apple AirPlay 2. Call your family over and get the party going.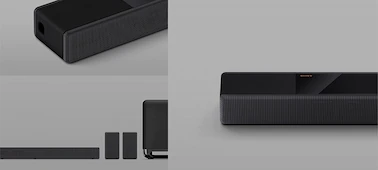 Omnidirectional Block Design
The HT-A7000 and optional speakers have been designed under a common Omnidirectional Block concept. The design of HT-A7000 is a perfect match for the optional speakers. Its sophisticated rounded edges represent a single solid block providing wide-spreading sound. The combination of rich material textures emphasizes an affinity with any living room environment.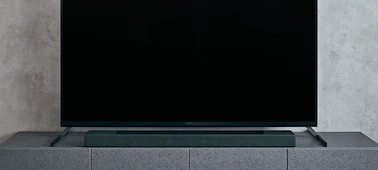 Soundbar position
If you have a BRAVIA with a multi-position stand, you can change the position of the TV stand and fit the HT-A7000 discreetly beneath the TV for a clean look.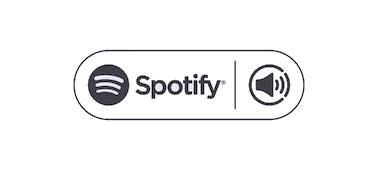 Connect
Play Spotify directly through your speaker using the Spotify Connect app on your device as a remote.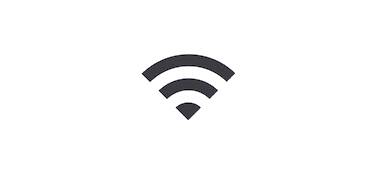 Wi-Fi streaming
Connect to the Internet with built-in Wi-Fi and stream music from devices on your home network.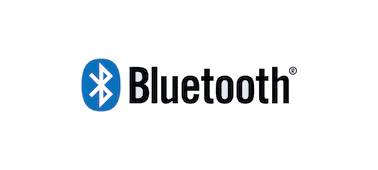 Bluetooth connection
Stream music wirelessly from your smartphone, tablet or laptop with Bluetooth technology.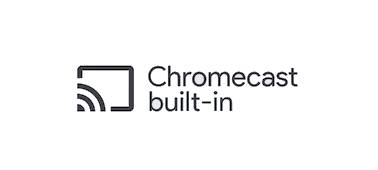 Chromecast built-in
Stream music, online radio and podcasts from your smartphone, tablet or laptop to your audio device. Just tap the Cast button.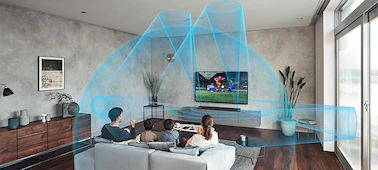 Everything you love, truly immersive
A clever algorithm adds overhead sound to conventional surround soundtracks and even stereo audio, converting everything you listen to into immersive sound experiences. Just press the Immersive AE button on the remote to activate.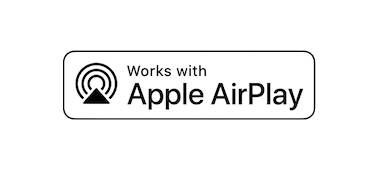 Apple AirPlay 2
Share music and more from your favourite Apple devices to your soundbar. All with a tap.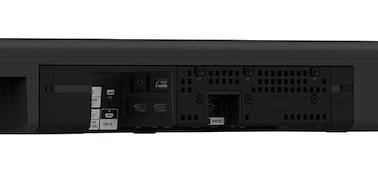 Set up in seconds
The HT-A7000 is almost ready to go straight out of the box. Simply plug it in, connect to your TV using the HDMI eARC connection and power on. With USB, optical and analogue audio in as well as HDMI in and out (eARC), and S-CENTER OUT for compatible BRAVIA models, you have all the connections you need to enjoy a breathtaking surround sound experience.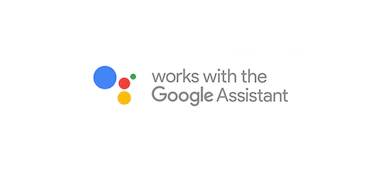 Voice control
Just add the HT-A7000 soundbar to your speaker group using the Google Home app and all you have to do is say the word—whether you want to start playing music, change the volume or many other functions.
Size & Weight
MAIN UNIT SIZE – BODY ONLY (W X H X D)
51.25 x 3.25 x 5.63"
MAIN UNIT WEIGHT – BODY ONLY
19 lb 2 oz
Amplifier
AMPLIFIER TYPE
Digital Amplifier, S-Master HX
AMPLIFIER CHANNELS
11ch
POWER OUTPUT (TOTAL)
500W
Subwoofer
SUBWOOFER TYPE
Built-in
Interface
INPUT AND OUTPUT TERMINALS
Optical-audio input, Analogue audio input (stereo mini), USB type A, File System: exFAT/FAT12/16/32, vFAT
IEEE802.11 VERSION
a/b/g/n/ac
BLUETOOTH
Yes
BLUETOOTH VERSION
Ver 5.0
HDCP2.2
Yes
HDMI
NUMBER OF INPUT/OUTPUT
2 / 1 (eARC/ARC)
EARC
Yes
4K/60P/YUV4:4:4
Yes
HDR
Yes
DOLBY VISION COMPATIBLE
Yes
HLG (HYBRID LOG GAMMA)
Yes
BRAVIA SYNC
Yes
HDMI CEC
Yes
Audio Formats
HDMI INPUT
Dolby Digital, Dolby Digital plus, Dolby TrueHD, Dolby Atmos, Dolby Dual mono, DTS, DTS HD High Resolution Audio, DTS HD Master Audio, DTS ES, DTS 96/24, DTS:X, LPCM
HDMI EARC
Dolby Digital, Dolby Digital plus, Dolby TrueHD, Dolby Atmos, Dolby Dual mono, DTS, DTS HD High Resolution Audio, DTS HD Master Audio, DTS ES, DTS 96/24, DTS:X, LPCM
OPTICAL INPUT
Dolby Digital, Dolby Dual mono, DTS, LPCM 2ch
USB
DSD (.dsf, .dff ), Wav, Flac, ALAC (.m4a, .mov), AIFF (.aiff, .aif), HE AAC, AAC, mp3, Monkey Audio, WMA, Ogg Vorbis
BLUETOOTH RECEIVER
AAC, SBC, LDAC
BLUETOOTH (TRANSMITTER)
SBC, LDAC
SOUND FUNCTION
SOUND MODE
Auto Sound, Cinema, Music, Standard
SOUND EFFECT
Night Mode, Voice Mode, Immersive Audio Enhancement
VIRTUAL SURROUND TECHNOLOGY
S-Force PRO, Vertical Surround Engine, Dolby Speaker Virtual, Dolby Surround, Neural:X
Speaker Layout
SPEAKER STRUCTURE
7.1.2Ch (Built-in-Subwoofer)
Network Function
NETWORK FUNCTION
Chromecast built-in, Spotify Connect, Music Service Button, Works with Google Assistant, AirPlay2
Wireless Features
WIRELESS SURROUND (WITH OPTIONAL WIRELESS SPEAKERS)
Yes
TV WIRELESS CONNECTION
Yes
Details
POWER CONSUMPTION
65W
POWER CONSUMPTION (ON REMOTE START MODE)
2.4 W
What's in the Box
Remote Commander
Audio Cable (MINI ↔ MINI)
HDMI Cable
AC Cord
Powered by Apex eCommerce Global Retail Operating Systems with Product Catalog